YONGKANG JINFENG TOOLS CO.,LTD
Add: NO.107, HUAXIA ROAD,
HARDWARE TECHNOLOGY INDUSTRY
ZONE, YONGKANG , ZHEJIANG, CHINA
TEL: 0086-579-87226401
0086-579-89289228
FAX: 0086-579-87211712
Email: candy.yxq@keyfine.com.cn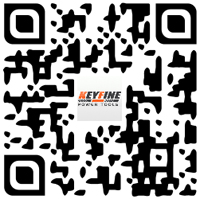 17.Zhejiang Jinhua exports of electric tools consecutive months of growth for the first time in three years
(Hits:)
Origin
Author
Add Time2013-08-24
fontSize:
T
|
T
Power tools are Jinhua in the first bulk export commodities, but the boss flies not good the last three years by the European debt crisis and the impact of slow economic growth in the United States, regardless of the number or amount of exports have suffered a more substantial decline. However, this phenomenon has now improved,
According to statistics, Jinhua Exit Inspection and Quarantine, April-May 2013, Jinhua export power tools 4533 batch, the value of $ 162,630,000, an increase of the batch and the amount of 17.4% and 12.4%, for the first time in nearly three years consecutive months growth, the export situation bottomed.
Staff said that U.S. and European markets is still weak, but strong demand in emerging markets, Russia has become the first country exports, Southeast Asian countries also increased a lot.
In addition, in recent years related Jinhua Enterprise Update automation equipment, improve production processes to benefit significantly. Especially the key backbone enterprises brand awareness, no longer blindly OEM export, European and American brands have entered the mainstream market.
keyworks: