YONGKANG JINFENG TOOLS CO.,LTD
Add: NO.107, HUAXIA ROAD,
HARDWARE TECHNOLOGY INDUSTRY
ZONE, YONGKANG , ZHEJIANG, CHINA
TEL: 0086-579-87226401
0086-579-89289228
FAX: 0086-579-87211712
Email: candy.yxq@keyfine.com.cn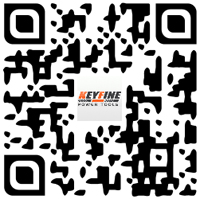 16.Hardware Power Tools exports pick up
(Hits:)
Origin
Author
Add Time2013-08-24
fontSize:
T
|
T
Since the international financial crisis, exports of electric tools was seriously hampered exports, the amount dropped sharply. With the gradual economic recovery abroad, exports gradually pick up, but the export situation is still not optimistic.

In Yongkang, for example, from January to June this year, a total of 5289 batch export power tools, 8,654,000 units, exports amounted to $ 162 million, an average price of 18.71 U.S. dollars / units, compared to last year, an increase of 4.05% batch though, but the export volume, the amount and the average price decreased by 5%, 9.57% and 4.8%.

Category, the high-priced exports decline greatly. The amount of decline in the top five export products followed drill, angle grinder, miter saw (also known as miter saws, cutting machines), planer, electric chain saws.

However, the trade market distribution showed a slight increase in exports to emerging markets, including Russia, is growing rapidly. 1 to 6 months, exports totaled 3.311 million units in emerging markets, exports amounted to $ 57,528,000, an increase of 10.6%, 7.4%. Russia, which exports 839,000 units, exports amounted to $ 20,330,000, an increase of 32.8%, 15.9%. As for the U.S., the EU's export value of more than 10% decline.

In addition, from January to June, Yongkang export electric tools business increased 17, but new export enterprises generally smaller scale, in which 14 new export enterprises exports in the first half of $ 500,000 or less. In the first half, exports more than 10 million U.S. dollars only three companies, exports of 500 million to $ 10 million in 12 companies.
keyworks: