YONGKANG JINFENG TOOLS CO.,LTD
Add: NO.107, HUAXIA ROAD,
HARDWARE TECHNOLOGY INDUSTRY
ZONE, YONGKANG , ZHEJIANG, CHINA
TEL: 0086-579-87226401
0086-579-89289228
FAX: 0086-579-87211712
Email: candy.yxq@keyfine.com.cn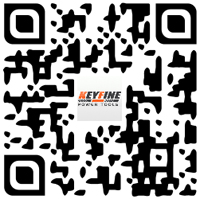 15.Our power tools market has entered a golden period of development
(Hits:)
Origin
Author
Add Time2013-08-24
fontSize:
T
|
T
China launched the manufacturing and technology research and application of electric late start, but there is a great development over the past decade. As a high quality pneumatic tools, old age life, high speed, high output power and high-precision features, so the promotion of electric technology will soon be applied to various industrial sectors, and in the production of cast significant benefits.

Power Tools golden period of development

Our country is hardware tools production and exporting countries, which, in the global sales of electric tools, the vast majority are produced and exported from the country, I had already become the world's leading power tool supplier. Although China's hardware tools industry a larger scale, but due to weak technological innovation, market structure over a single, brand influence is weak and other factors, many hardware manufacturers often lack the core competitiveness, it is difficult bigger and stronger.

Power tools in the domestic market, the number of domestic sales of power tools has accounted for 90% of total sales, while a variety of imported brand products only accounted for 10% market share. Foreign power tool market, an expanding Chinese manufacturing, China has become a global power tool production base. The domestic market for power tools power tool quality and brand more picky, either electric tools dealer, is still Fanbo direct users, are very face quality and brand power tools. Therefore, the market to the good quality, good brand power tool inclination increased. This is an increase, indicating power tools market matures.

International economic recovery, hardware tools ushered in the export market, especially in developing markets golden period of development. As developing countries are lagging behind industrial machining and comprehensive aging, the prevalence of imported products, strong demand for tools, hardware, metal products business was quick to seize this great opportunity, through trade agreements and exchanges, and gradually open up a huge capacity for export markets and trading business. Hardware foreign trade enterprises when the situation and timely response measures to actively participate in international exhibitions, improve product quality, increase product innovation, according to the international economic situation and vigorously to create a low-carbon products, metal products exported to understand EU Directive standards, thus opened banner expand foreign markets, and enhancing our hardware products in the international market share.

Domestic hardware tools are widely used in geological exploration, stone, machinery, automobile and defense industries and other fields, with the abrasive machining, geology drill and stone cutting tools manufacturing technology level has been greatly improved. Products have been formed, standardization, variety specification is complete, stable product quality, some products in the international market with a competitive one.

Use power tools and pneumatic tools, pneumatic tools and even more use than facilitate, it has a body small size, long life, high safety, and better energy savings and other advantages. On the current overall situation is concerned, it is also more complete varieties and specifications, if the wind chisels, gun drilling, polishing machine, impact wrench.

Electric tools export strategy:

Improve the technical level

To consolidate the market has been occupied, and further develop and exploit new markets, the future focus on the following aspects: to further improve product quality, accelerate new product development. Particular emphasis on accelerating the battery electric tools and the development of electronically controlled electric tools, electric tools and continuously improve the level and quality of products.

To intensive production techniques, flexibility, automation, specialization and cooperation in production and network development. Should gradually by the OEM, export neutral packing way to export their own brand. OEM, neutral packing mode of production does rapid expansion of exports of electric tools play an important role, but not the long term, because this mode of operation can not establish the image of Chinese enterprises, create their own brand, China's Some manufacturers, can only be a unknown plants, but to reap huge profits while middlemen. In addition, brandable trademark infringement disputes often hidden hazards. In order to facilitate our power tools and more healthy development of foreign trade market, safeguard China's legitimate rights and interests of electric tools industry in product exports must strive to create their own brand names, access to proper profit. Electric tools carry out a comprehensive safety certification and electromagnetic compatibility certification, the implementation of electric tools export license, and continuously improve the quality and level of power tools.

Open up new markets

Further research in European and American power tools trade practices, in a stable and expanding our power tools on the market share in Western Europe, North America, at the same time, actively explore new markets and achieve market diversification, with particular focus on developing the African market, Latin America and Eastern Europe .

Against low prices, regulate the export market. China exports a lot of power tools except for some foreign products, general prices are relatively low, the main reason for this phenomenon is the low prices between exporting enterprises. The harm is very serious, some state-owned enterprise product general quality is excellent, but because of higher costs and falling by the wayside in the competition, and some poor quality, even poor who take advantage of low prices the way they have been exported to the international adverse impact on the market and damage the image of our products. Especially in the past two years, this phenomenon has been extended to the domestic market foreign market, resulting in overall decline in economic benefits the entire industry. For the interests of the nation, today we must further standardize the market, to promote fair competition, making the foreign trade market power tools truly thriving.
keyworks: