YONGKANG JINFENG TOOLS CO.,LTD
Add: NO.107, HUAXIA ROAD,
HARDWARE TECHNOLOGY INDUSTRY
ZONE, YONGKANG , ZHEJIANG, CHINA
TEL: 0086-579-87226401
0086-579-89289228
FAX: 0086-579-87211712
Email: candy.yxq@keyfine.com.cn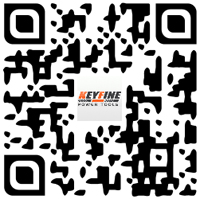 14.Power tools to build their own brand development needs
(Hits:)
Origin
Author
Add Time2013-08-24
fontSize:
T
|
T
Power tools because of its structural lightweight portable use convenient, high production efficiency, low energy consumption, not only is widely used in the industry, and even become indispensable in the general family of homework tools. At present, China is certainly the world's leading exporter of power tools, but still have great export potential and the potential target market.

Power tools to build their own brand development needs

Champoux consulting industry analysts believe that the current industry in the economically developed region countries such as Germany, the UK, USA, Japan and other countries in the homework is widespread use of electric tools, electric tools, broad market. Exports of electric tools champion, but the export value accounted for only about 20% of total sales, the main reason lies in our power tools manufacturing industry in the international market do not yet have their own brands, especially with a professional power tool industry, the general use of specific brand, while domestic enterprises market competition is not standardized, so that export prices continued to be depressed. China must further improve the level of product technology, product development of industrial power tools, build their brand, in order to further expand the market and create greater economic benefits.

Power tools in the economically underdeveloped or backward third world countries to apply a relatively small family. Along with economic development, material and cultural level of progress in family businesses the opportunity to use the power tool will gradually increase. For example, China exported to Asian countries, power tool market share is growing year by year, therefore, household electric tools in developing and underdeveloped countries the potential market is huge.

After the quality assurance, brand promotion is a must part, you can create your own domestic sales channels, marketing through agents can also be cooperation with the media to promote a variety of ways, need to find their own enterprise means adapted to itself. Another very important aspect is the after-sales support. Most of the domestic business service is not in place, or virtually no after-sales service, we become a major weakness. Faced with increasingly fierce market competition, if domestic enterprises do not pay attention to this, it will affect their long-term development.

Champoux consulting in the "2012-2016 China pneumatic and electric tool industry sales forecast demand and investment analysis report" pointed out that China's hardware industry is facing rapid growth in the market, electric tools rear service market has great potential, and the enterprises should seize opportunities, identify development priorities, promote industrial restructuring and upgrading; enhance independent innovation capability of technological innovation in particular, is to enhance their own strength; establish channels, branding and maintain, good internal and external martial arts, in the increasingly fierce market competition and rapid growth market, take place.
keyworks: