YONGKANG JINFENG TOOLS CO.,LTD
Add: NO.107, HUAXIA ROAD,
HARDWARE TECHNOLOGY INDUSTRY
ZONE, YONGKANG , ZHEJIANG, CHINA
TEL: 0086-579-87226401
0086-579-89289228
FAX: 0086-579-87211712
Email: candy.yxq@keyfine.com.cn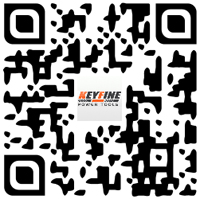 13.The rapid development of Chinese electric tools still need to continue to develop the market.
(Hits:)
Origin
Author
Add Time2013-08-24
fontSize:
T
|
T
Profits from the sale of view, foreign mature automotive markets, 50-60% of the profit is generated in the service sector. China's auto market will show a geometric service after the blowout, according to Corollary 2011 market will reach 350 billion yuan or more. The global demand for hand tools will greatly increase, some developed countries the demand for hand tools will be more than ten percent per year rate of increase. International Mould & Metal & Plastic Industry Suppliers Association official Luo Hui said that China's hardware industry to face the fast-growing market, to seize opportunities, identify development priorities, promote industrial restructuring and upgrading; enhance independent innovation in particular, is to enhance the technological innovation capability of enterprises their strength; two markets simultaneously, to establish channels, branding and maintain, good internal and external martial arts, in the increasingly fierce market competition and fast-growing market, and quickly occupied or expand market share.

Power tools because of its structural lightweight portable use convenient, high production efficiency, low energy consumption, widely used in industries from developed to family life is an indispensable tool for homework. At present, China is certainly the world's leading exporter of power tools, but still have great export potential and the potential target market.

Currently in the economically developed regions industrial countries, such as Europe, Germany, UK, Netherlands, France and other countries, the North American region of the U.S., Canada, Asia, Japan and other countries in the region homework widespread use of electric tools, accounting for total output 50% to 70%, our power tools products in those countries and regions household power tools products in the market has been, according to a large share, but China's industrial production of professional power tools on the region's export volume is not large. Industrial power tools with a professional high technology, safety, electromagnetic compatible energy demanding, and on the function, efficiency, reliability, durability has delineated, the price is similar DIY tools several times, and even more than 10 times, a variety of Professional power tools are renowned in the international brands, such as Hilti, Bosch, Metabo hammer drill, Decker drill, Makita planer and other woodworking tools, circular saw, etc. century.

Our export volume accounted for world power tools power tool sales 80%, but exports account for only about 20% of total sales, the main reason lies in our power tools manufacturing industry has not been in the international market to create their own brands, especially industrial with a professional power tools, commonly used for licensing production (OEM), plus the domestic enterprise market competition is not standardized, so that export prices getting lower and lower. For example, in 2001 average export price of power tools $ 12.72 / units, while exports of foreign-funded enterprises average price of 18.74 U.S. dollars / units, power tools entrance uniform price $ 45.94 / Taiwan. Therefore, the level of product technology in the advancement, development industrial power tools, after the creation of their own well-known brands, will be able to expand the market and create greater economic benefits.

Power tools in the economically underdeveloped or backward third world countries to apply a relatively small family. Along with economic development, material and cultural level of progress, the family living in the use of electric tools will gradually increase. Such as the Asian region, China's power tools sold to Asian countries, the market share is growing year by year, in 2003 compared with 2002, an increase of 2.6 percentage points. Therefore, household electric tools in developing and underdeveloped countries the potential market is huge.

When there was a good product, quality assurance in the case, proper branding is particularly important in the country to establish their own sales channels, marketing through agents can also be cooperation with the media to promote ways lot, which requires companies to dig through their own efforts suitable manner. Another is the sale protection. Many domestic enterprises, service is not in place, or virtually no after-sales service, we become a major weakness. Faced with increasingly fierce market competition, if domestic enterprises do not pay attention to this, it will affect their long-term development, good sales service is also good priority.
keyworks: